"Content is the King, but engagement is the Queen, and the lady rules the house."
explore social media marketing.
World connects through Internet, and social media marketing becomes an integral part of doing business in today's digital era. As more consumers spend their time on social media to learn and communicate, a meaningful presence on its platforms gives business an enormous opportunity to stay connected, digitally advertise its brand and products, and potentially increase sales.
Right social media strategy will lead to an increase in traffic, a better SEO, improvisation in brand loyalty, and much more. However, with so many ever-changing platforms reaching social media's full potential can become a challenging task. Understanding the benefits and relevance of social media and different platforms on offer can help you reach new audiences and further generate leads.
We understand how each platform performs and the type of content that does well on each social media page, and how to best tailor that content to help reach your specific goals. Our team of social media experts will make an in-depth audit of your existed social media performance and will help you improve your digital presence in respect to your business goals. We will also help you determine what platforms you should focus on, using expert content creation and management services to communicate in a consistent, professional manner. With a mixture of expertise in content ideation, copywriting skills, advertising and graphic design proficiency our professionals will support you in execution of the custom social media marketing strategy to reach your potential and current customers, raise your brand recognition, increase conversion rates and enhance your ROI.
While Facebook is great for direct response advertising, Instagram is better for brand marketing, focusing on the higher quality brand awareness and engagement thanks to all the visually appealing posts. Instagram has proven to be a powerful marketing tool for businesses looking to expand their presence and the visibility of their products. With the right marketing strategy, you can promote products and services, boost your brand, and increase sales on Instagram. We can help you increase your Instagram presence by creating a customized strategy with a solid user-generated content, creativity and ads that will appeal to your audience by making the most out of all the platform has to offer.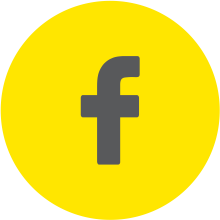 Facebook, being a dominant player among the social networking community, gives businesses an opportunity to reach large number of consumers and active users with an exceptional potential to increase visibility and followers. It has become one of the most powerful marketing and advertising platforms that empower businesses to target new audiences, increase online branding, generate more leads and optimize sales. To achieve all these, you only need to have the right Facebook marketing strategy tailored to your business goals.
With our expertise in the use of Facebook marketing tools, will enable you to run well-targeted, scheduled and automated Facebook marketing campaigns to get the maximum benefits of advertising and generate good returns from your Facebook investments.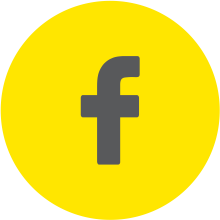 LinkedIn is an ideal platform for businesses to increase their online presence, share content, make connections, generate leads and improve brand awareness. Excelling as B2B networking tool, LinkedIn fosters business relationships, enables engagement with other influencers and creates awareness of high-quality prospects who are most likely to become customers.. We develop strategies that allow you to find and connect with these prospects in a more natural way. Our LinkedIn marketing experts will help you to build trust with your audience though developing a full content calendar of interesting and engaging posts, targeting decision makers based on their specific industries, company and interests and develop a unique professional LinkedIn profile that engages your network, builds your brand and encourages you to achieve your business and marketing goals.
There is a power in showing versus telling, and YouTube allows businesses to do that by providing an effective and clearly recognizable experience to audience through videos.
Right YouTube marketing allows business to enjoy boosts in SEO, build traffic and brand awareness, expand social reach, market to huge online audience, improve ROI, and diversify marketing strategy with multiple channels.. We can effectively enhance your searchability by offering unmatched YouTube marketing services, tailored to your business needs. We will handle every aspect of your YouTube presence, from strategy development to video concept creation, filming and editing to promotion by using SEO strategies to help your videos reach a large mass of audience.
ready to start your growth journey?